17th August 2021
Introducing The Town Houses – Private Residences in the Heart of George Town   
Dear Friends,
19th century tycoon Cheong Fatt Tze was renowned for many things, his rags-to-riches story, business acumen, political ties and of course, his vision in building The Blue Mansion as his private residence, an oasis to escape to right in the bustling heart of George Town.
Nearly 120 years on, the restored mansion is an icon of the city. The details brought together by Cheong's eclectic and discerning eye and lovingly restored by heritage architect Laurence Loh still stand out today, as much as they did in the late 19th century.
In the past 100 years, the city has evolved, but at its core, the mansion has endured, providing its residents, guests and visitors with the unique opportunity to experience George Town's living heritage right from its beating heart.
It is with this guiding spirit that we have sought to curate a collection of Townhouses by The Blue Mansion, each unique, yet united in providing an unparalleled heritage experience of George Town, Penang.
The response so far has been pleasantly surprising as we see more travellers seeking out privacy and self-sufficiency, but with the option of full-service and the perks of being a guest at The Blue Mansion, including on call services, discounts on F&B and daily housekeeping.
Book direct now to enjoy full perks and special promotional rates.
With warmest regards,
The team at Cheong Fatt Tze – The Blue Mansion
6th August 2021
100% Vaccinated and Ready to Welcome You Back                                                                       
Dear Friends of Cheong Fatt Tze – The Blue Mansion,
Malaysia remains in lockdown, but very encouragingly, vaccinations are ramping up. As we speak, 61% of Penangites have received at least their first dose and 95% have registered to be vaccinated.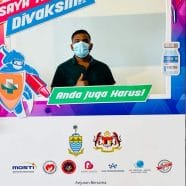 At The Blue Mansion, we are happy to report that 100% of our team have now received their first dose. By mid August, 50% will have received their second dose and the rest are scheduled to complete their vaccinations by September. This means we are closer and closer to the day we can properly reopen and welcome visitors and guests again.
During the quiet period, we have been busy working on improving our offering for guests in this new normal, and are happy to reveal that we have soft launched our new private residences in the heart of UNESCO heritage George Town. Here our guests can be self-sufficient in absolute privacy, with the option of full-service and the perks of being a guest at The Blue Mansion, including on call services, discounts on F&B and daily housekeeping. Book direct now to enjoy full perks
Meanwhile, we greatly appreciate all the support from our guests and patrons in Penang who have been ordering from our restaurant Indigo and our new Cafe Mangga.
With warmest regards,
The team at Cheong Fatt Tze – The Blue Mansion
1st July 2021
60% Vaccinated, 100% by July 31st                                                                                     
Dear Friends of Cheong Fatt Tze – The Blue Mansion,
Malaysia is now in its third lockdown, or MCO3, which means that our tours are paused and the hotel's 18 rooms are available only for essential travellers.
More than 1 year in and the COVID19 situation still needs to be controlled. Thus, our hope is pinned on increasing vaccination rates, fast. Being in the hospitality business, we are taking vaccinations very seriously, and have made it our priority, with 60% of our team currently vaccinated, and the goal to achieve 100% by end-July.
We continue to improve our safety and hygiene SOPs as we plan to welcome you back in the future, and we cannot wait till the day we can properly reopen.
Meanwhile, our restaurant Indigo is still firing orders, as well as our new Cafe Mangga, both for takeaways and deliveries 7 days a week. Please support our team by ordering a meal to share with your nearest and dearest, or check out our website for promotions to take advantage of. We continue to conduct constant sanitising, medical-grade disinfection and UVC light disinfection – this is our norm, for the safety of our staff, our guests and our future.
We hope that we are able to provide you with a special experience when your order in from us, and we cannot wait till we can physically welcome you back to stay, tour and dine in the mansion again.
Until then, with warmest regards,
The team at Cheong Fatt Tze – The Blue Mansion
12th November, 2020
The Blue Mansion is Open                                                                                       
Dear Friends of Cheong Fatt Tze – The Blue Mansion,
As we write this, most of Malaysia has gone back into a conditional movement control order and we are amongst the many businesses seeking that balance between safety and subsistence.
We have relooked and reiterated our safety and hygiene SOPs  (if you would like to see some of what we do, please have a look at our Instagram story highlights).
Cheong Fatt Tze – The Blue Mansion continues to operate as a hotel, with our 18 rooms open to those who are already within the district and might be looking for some pampering. Great, flexible deals such as our 11.11 special (redeem here if you missed it!) are always on, so do look at our promotions. 
Our tours are still running, albeit only on from Thursdays – Sundays, at a reduced capacity, with all social distancing measures in place. 
Meanwhile, Indigo is open to diners, with a new menu launching! The venue follows the same SOP, which includes regular food safe sanitising in general, medical-grade disinfection of high-touch areas, and UVC light disinfection. We also sanitise bags and shoes.
If you're more comfortable with dining at home, we have an excellent new takeaway menu, as well as one featuring family roasts, so you can feast in the comfort of your home.
Do sign up for our newsletter (at the bottom of this page) to always be clued into our promotions, fresh news and deals.
However you choose to experience Cheong Fatt Tze – The Blue Mansion, know that safety is utmost on our minds at all times. We look forward to your visit.
With warmest regards,
The team at Cheong Fatt Tze – The Blue Mansion
2nd June, 2020
Our Tours Have Now Reopened
Dear friends and fans of Cheong Fatt Tze – The Blue Mansion,
We hope you are all safe and enjoying a relaxed lockdown in your respective cities.
After being shut for nearly 80 days during Malaysia's Movement Control order, we are happy to report that Penang continues to see zero COVID19 cases, and we are now ready to reopen our tours on Friday, June 5.
While we were in lockdown, we focussed our attention on developing the best possible practices in hygiene and safety for our eventual reopening.
We've tightened housekeeping SOPs, investing in medical grade UV-C disinfection and placed minimum contact sanitisers and contactless registration options and menus in place, and we began gradually reopening the hotel to guests on May 15th, then opening Indigo restaurant from May 20th.
On June 5th, we will resume our daily tours, whittled down to a maximum of 12 per tour, and two instead of three tours a day.
We are looking forward to filling this 130-year old mansion with life again, and our team is primed and ready. We've personally walked through and tested our protocols again and again, and our gradual reopening has seen many positive reviews.
We are extremely grateful and would like to say a huge thank you to those who have already visited and commended our efforts. We also thank them for their patience in providing us with health declarations and allowing us to sanitise their shoes, luggage and rooms while within the mansion.
We hope to earn the confidence of all our guests that we will do our very best to keep them safe and give them a pleasant experience in these times.
We hope to see you dining, staying or touring the mansion in the near future and wish you all safe and pleasant times ahead.
With our warmest regards,
The team at Cheong Fatt Tze – The Blue Mansion
15th May, 2020
OUR DOORS ARE OPEN TO YOU
Dear Friends of Cheong Fatt Tze – The Blue Mansion,
I hope that you are all safe and coping well in our various forms of lockdown here, and around the world.
60 days into our Movement Control Order, Malaysia has seen decreasing numbers in COVID19 cases, and in Penang we are proud to report zero new cases and zero active cases.
The decision to reopen was not one to be made lightly – but we knew we had to move forward, to keep not just our team, but also the mansion alive. In making this choice, we have tightened our SOPs, looked at every area of the mansion, and developed new and better SOPs too.
We have personally walked through and tested these multiple times, in order to be 100% sure that we can open, and keep both our guests, and our team safe. We have also taken the Secret Retreats Clean Care Pledge, a joint pledge with like-minded hospitality practitioners to ensure absolute safety within our premises.
And so, we are ready to welcome you.
For Penangites, who will be the first to visit us, we are offering a Penang Resident Experience – we realize that many who live on the island have not thoroughly explored the mansion, and we look forward to showing you the highlights.
For those who are further afield, we encourage you to take advantage of the excellent benefits of booking with us now, great rates for instance, and of course, flexibility to book and change your stay dates in these uncertain times.
Indigo restaurant, which has been open for takeaways and deliveries, will reopen for dine-in on May 20th – operating at a limited capacity, with all the government mandated precautions (and more!)  in place. Bookings are highly recommended due to reduced dine-in capacity.
When you do visit us, please bear with us on the new procedures, from contact tracing, to sanitizing, contactless payments and menus – know that we are doing our best for your health and peace of mind.
We look forward to your visit.
With warmest regards,
The team at Cheong Fatt Tze – The Blue Mansion
22nd April 2020
Director's Message – Conditional Movement Control Order in Malaysia
Dear Friends of Cheong Fatt Tze -The Blue Mansion,
I hope that wherever you are, this finds you and your loved ones safe and well.
It has been a difficult few months for us all, as we approach our 7th week of lockdown here in Malaysia. I hope that you have been keeping your mind occupied and spirits up, maybe learnt a thing or two on the internet, and spent some quality time with your family.
Growing up, I remember a huge part of my younger years witnessing my parents (heritage architect Laurence, and heritage conservationist Lin-Lee) being consumed with the restoration of this century-old mansion, the opening of the mansion as a boutique hotel and then the general upkeep of the house and hotel. It feels like the mansion has been a part our whole lives.
My siblings and I eventually found our places here as well, and now, we are tasked with not just keeping it alive and keeping our team together, but also ensuring our operations evolve with the times, both good and bad.
Reopening post-COVID19 will be a monumental task, but with Penang on track to becoming a Green Zone, I thought that I would write to tell you our plans.
TOURS
In February, we made our mansion tours smaller, with a maximum of 35 people per tour. We will now make them even smaller, with a maximum of 12 people per tour. Everyone will be required to keep a safe distance from each other and our guide during the tour. We are also working on a virtual tour option.
ROOMS
For check-ins, we will minimize contact beyond the initial recording of body temperature and travel declarations. We will keep up all necessary sanitary precautions in the rooms and make sure guests are appropriately spaced out between.
We have also designated a section of the mansion for those who are choosing to self-isolate, and our self-isolation staycation includes in-room entertainment, all meals sealed and delivered, plus laundry services.
INDIGO
Not only have we redrawn our floorplan to ensure that there is ample space between tables, but we will also revamp our reservation system to stagger guest arrivals.
Our food menu is being redesigned to eliminate raw and uncooked ingredients and to reduce the contact of kitchen personnel with each other, ensuring maximum safety for all.
We have taken this time to work on restorations and thoroughly deep-clean and disinfect, from our door handles, to pens, carpets and even the air conditioning units.
Our existing safety policies will continue: all staff and visitors to the mansion will require temperature checks and must confirm that they have not been in high risk areas or in contact with anyone with Covid-19, all areas of the mansion disinfected very regularly, and naturally, these procedures are also practiced back-of-house.
With these measures, we hope to not just set standards for others in the industry to follow, but also to reassure guests that we are doing our utmost to keep them safe when they visit us.
We also have some attractive deals on offer now, with great rates, fantastic inclusions and flexibility – please have a look if you'd like to consider a trip in the future, or even give someone who hasn't had the opportunity to experience The Blue Mansion an e-voucher.
On behalf of all the keepers of Cheong Fatt Tze- The Blue Mansion, I'd like to thank you for your support, past and future, and wish you good cheer and health.
As always, we welcome and look forward to your replies and feedback.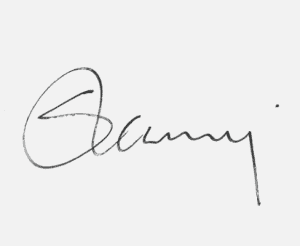 Shen Loh-Lim
Director, Cheong Fatt Tze- The Blue Mansion