The Tang Collection
Double Rooms
There are only two Tang suites - expansive rooms with unique themes and design. Set on the ground floor of each wing, these rooms are located beside the iconic cast iron spiral staircases, featuring personally curated artefacts and memorabilia. Both rooms also boast deep jacuzzis, perfect to soak in after a day spent exploring the charms of George Town.
Book Now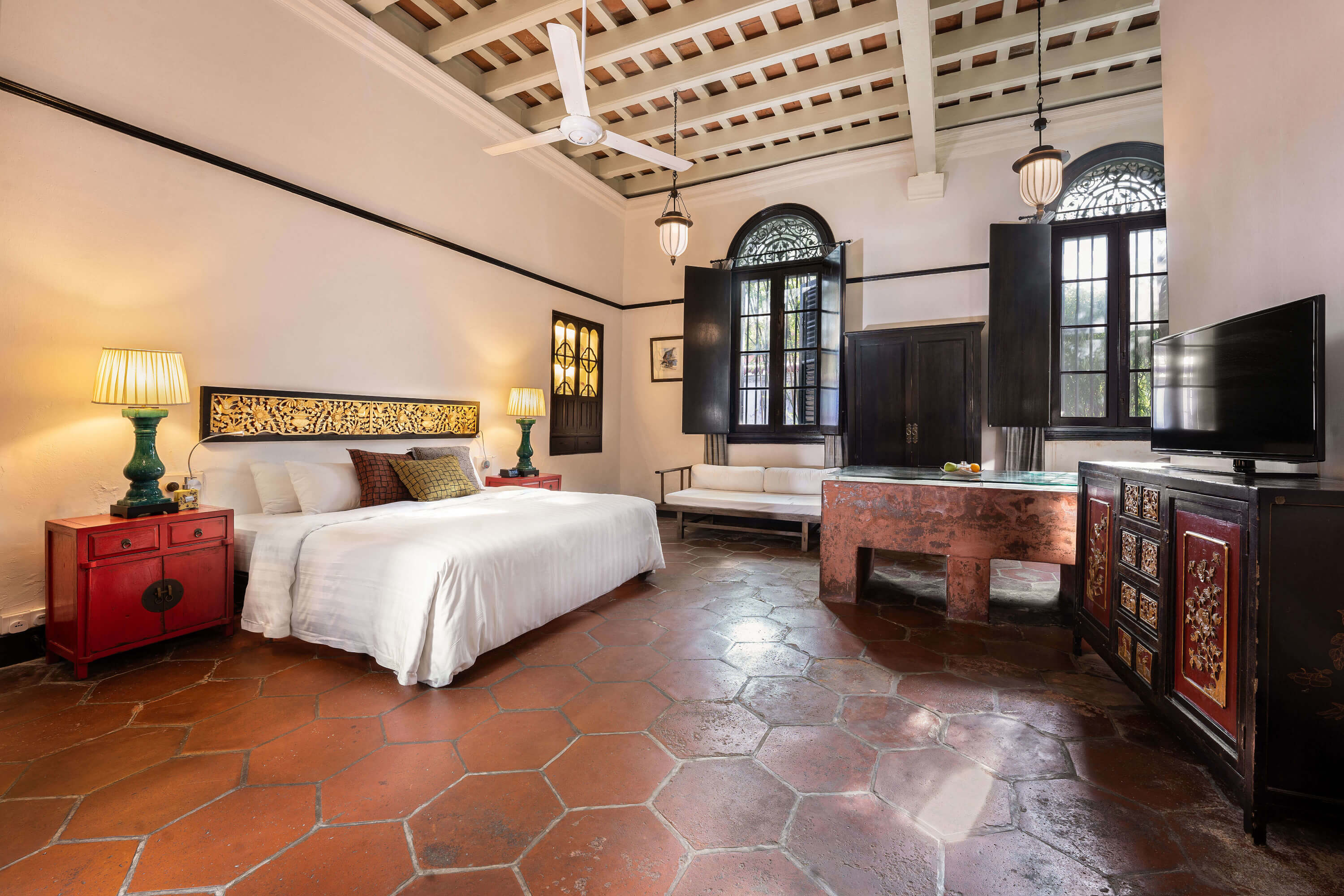 The Old Kitchen
Double (King Bed)
---
Known as 'the room with the old stove', the Old Kitchen features an upcycled and repurposed console which was once a kitchen stove dancing with the firewood and charcoal. The room also has a deep jacuzzi, welcoming guests to soak and relax in, while just outside, the cast iron spiral staircase provides the perfect backdrop to your Instagram shots.
Room Features
Direct Swimming Pool Access
Cable/Satellite TV
Linen and Towels Provided
iPod Dock
Air conditioned
Ceiling Fans
Tea/Coffee Making
Mini Fridge
Bath
Clock Radio
Wireless Internet
Room Safe
Bathrobes Provided
Laundry Facilities
Desk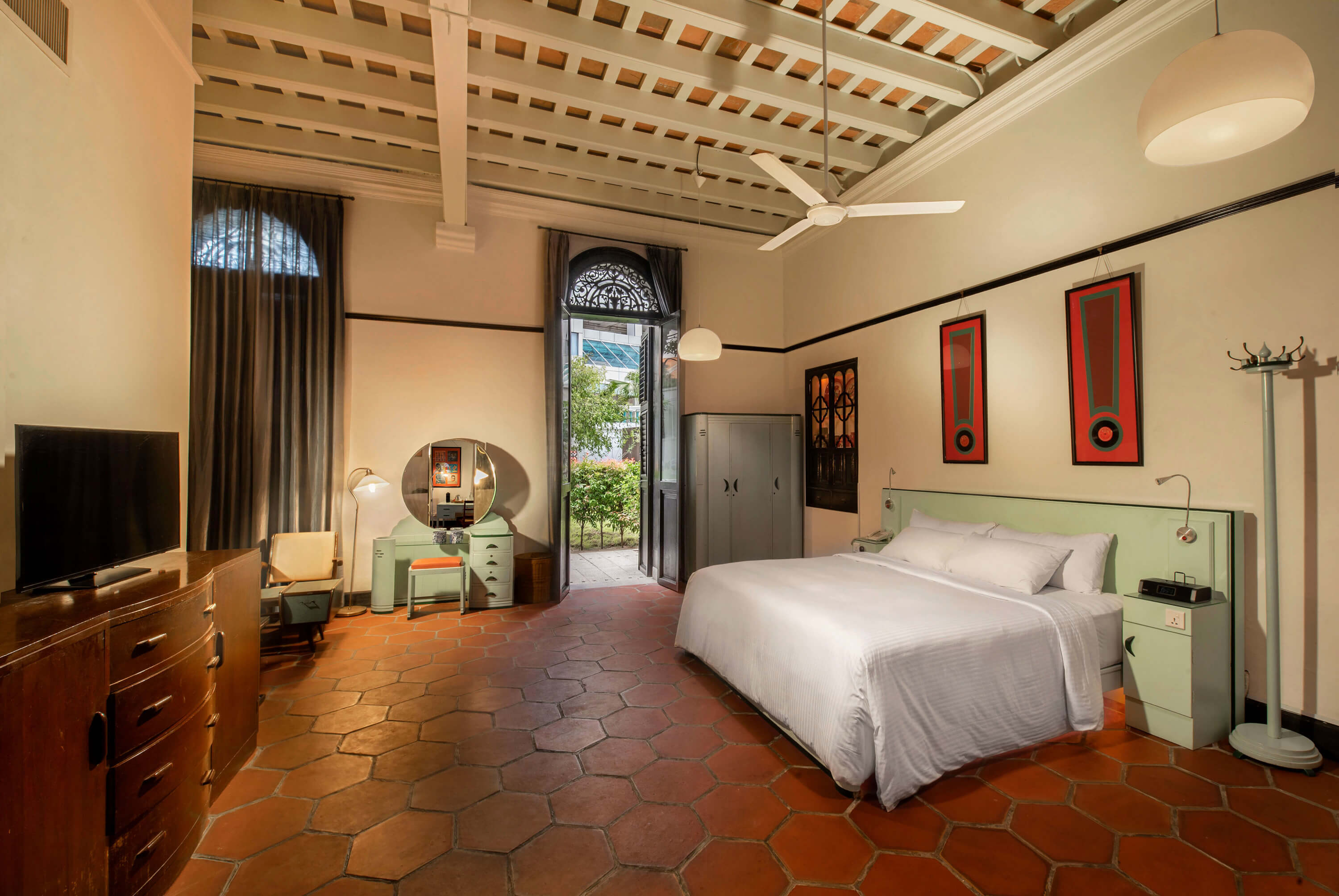 The 50s Room
Double (King Bed)
---
While this room bears little resemblance to the rest of The Blue Mansion's aesthetics, it is precisely the quirky and eclectic decor that you'll find rejuvenating.
After the surrender to the Allied forces in 1945, the country underwent a regeneration and reconstruction. A Western slant was embraced with enthusiasm – from music to fashion and furniture, evident even in Cheong's family and that is something you will find reflected in this room.
50s also has direct access to the pool and Oriental garden.
Room Features
Direct Swimming Pool Access
Cable/Satellite TV
Linen and Towels Provided
iPod Dock
Air conditioned
Ceiling Fans
Tea/Coffee Making
Mini Fridge
Bath
Clock Radio
Wireless Internet
Room Safe
Bathrobes Provided
Laundry Facilities
Desk