Our Guests Share Their Experiences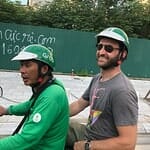 Justin L
Mar, 2020
The Crown Jewel of Georgetown!
We stayed for 3 nights at the Blue Mansion in the Nanyang Suite and were blown away by the architecture, service, and grounds of this UNESCO World Heritage site. Hotel guests receive a private tour of the mansion at night, which we took and we taught the history of its original owner as well as the grounds- a nice touch to not have to deal with the crowds during the daily tours for non-guests.
Our room was spectacular- high ceilings, a big bathroom, and one of the most comfortable beds we've ever slept in(still thinking about how good this bed was)! Our room had a door that led directly to the pool, which we used everyday to cool down from the heat between exploring the town. There were also desserts delivered to our door every afternoon that were a very nice treat.
Breakfast was above and beyond what you'd expect from a hotel, with both prepared food and a menu to order- perfect. Anyone visiting Penang should experience staying in this historic hotel!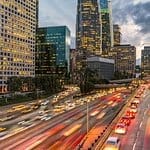 John
Aug, 2020
Wonderful atmosphere
Cheong Fatt Tze (the Blue Mansion) is one of the nicest hotels we've ever stayed at. It is absolutely beautiful and very authentic thanks to the 6 years' restoration works. No wonder that scenes of many famous movies were filmed there (e.g. Crazy Rich Asians and Indochine).
The personnel are absolutely great.
IDA A ABBIE
Aug, 2020
The Blue Mansion Lives Up to its Name
I knew that when I'm in Penang that I'd want to stay at the Blue Mansion especially after watching it featured in Crazy Rich Asians. The hotel is majestic from the outside especially at night when it was all lit up. Be ready to be wowed because the the interior is just as amazing and full of characters. I'm not one to take crazy amount of pictures but I felt compelled to take a lot of pictures of the hotel. Every nook and cranny is instagram worthy (if you're into insta).
The room I stayed in was spacious and 'old' in a nice way. The 'lobby' does get crowded during the mansion tour hours so it can be a little chaotic when you are checking in during those times. The hotel is located in central Georgetown and is in the vicinity of other renowned boutique hotels.
All in all I'm glad I got to stay at the Blue Mansion even if only for a night.