The Ming Collection
Double & Twin Rooms
Pool & Oriental Garden access
With direct access to the pool and water garden, the Ming Collection marries modern luxury with the opulence of the 19th century as each room is uniquely furnished with ornaments from Cheong Fatt Tze's family. Pamper yourself with convenience at your fingertips, tucked in rich heritage.
To enhance our guest's experiences and understanding of the preservation of this unique, century-old building, we now invite all guests staying with us to join our complimentary evening tour at 6:30pm daily. These tours are exclusive, only available to those staying and dining at The Blue Mansion.
Room Features:
Direct Swimming Pool Access
Direct Garden Access
Air conditioned
Bath
Bathrobes Provided
Cable/Satellite TV
Clock Radio
Laundry Facilities
Linen and Towels Provided
Tea/Coffee Making
Wireless Internet
Desk
iPod Dock
Mini Fridge
Room Safe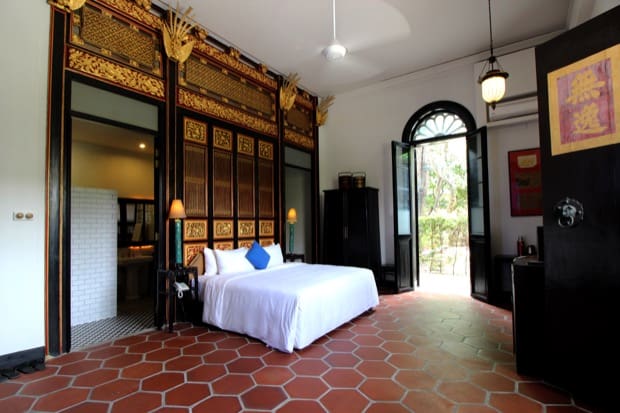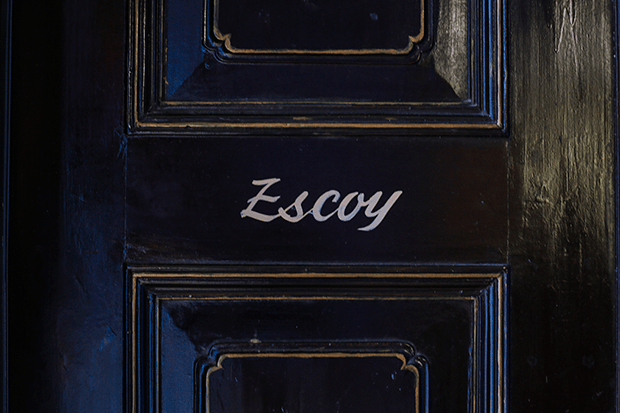 Escoy
Double (King Bed)
The Escoy is named after the Eastern Smelting Company who has graciously donated a piece of beautifully crafted Chinese screen to the current owner. The screen faithfully recreates the beauty and grandeur of the mansion and now sits in Escoy for your viewing pleasure.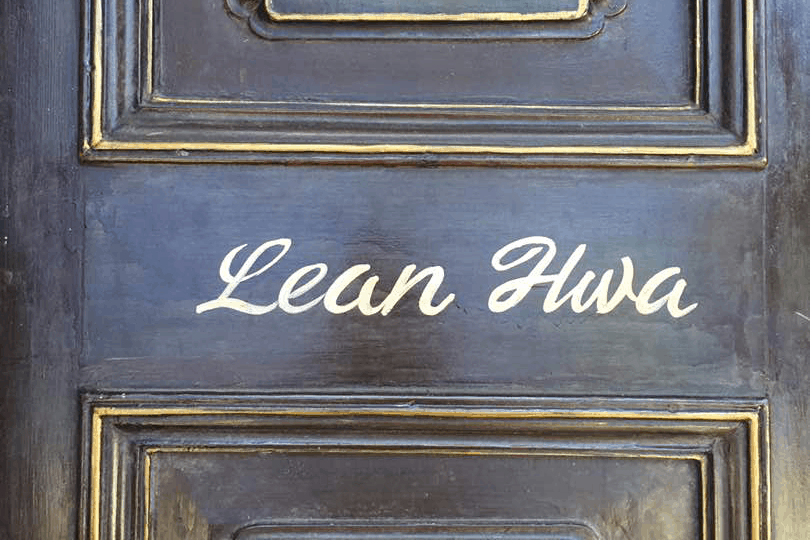 Lean Hwa
Double (King Bed)
Lean Hwa simply means lotus flower in Hokkien, a Chinese dialect. The Blue Mansion was once located on a street that locals called 'Lean Hwa Ho', which translates to flowing street of the water lotuses.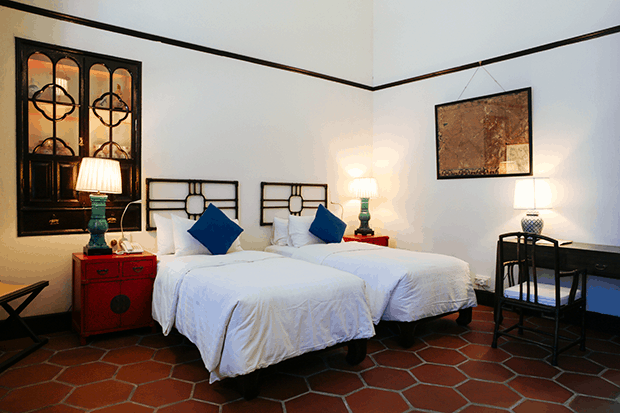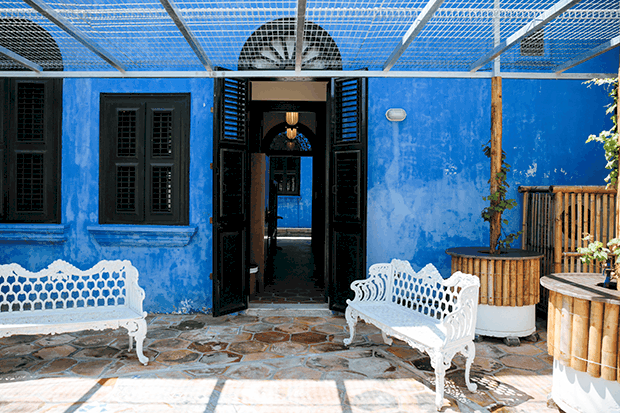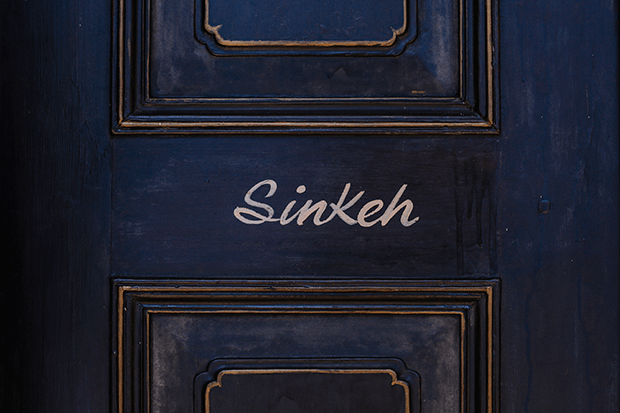 Sinkeh
Twin Beds
Sinkeh, which means 'newly off the boats' represents the arduous and grueling journey that was embarked by the courageous Cheong Fatt Tze and other Chinese immigrants to Nanyang in the hopes to make a name for themselves in Southeast Asia.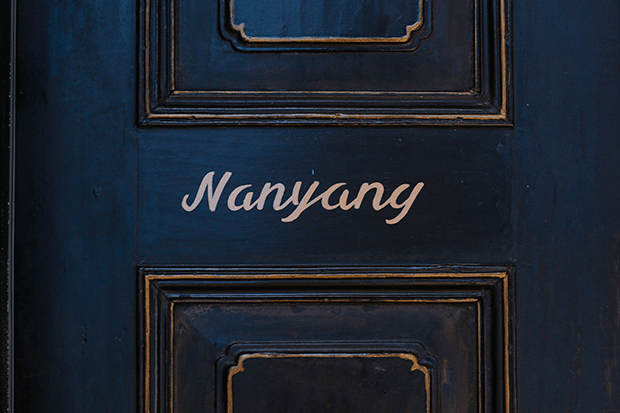 Nanyang
Double (King Bed)
The Nanyang is named after the Southeast Asian region where Cheong Fatt Tze made his fortune. Nanyang, which translates into 'South seas' was a place where many Chinese immigrants became successful. They were esteemed and generous philanthropists who fervently donated to hospitals, schools, and temples.
ROOM PREFERENCES:
While we make every effort to ensure the availability of your preferred room, please understand that the limitations of exclusively 18 bedrooms may not guarantee us to accommodate your request.
CANCELLATION POLICY:
Cheong Fatt Tze- The Blue Mansion requires that all cancellations are notified for a minimum of 7 days in writing either by fax or email prior to arrival date. Cancellations shall only be accepted when a validation is received from Cheong Fatt Tze- The Blue Mansion.
Kindly note
i) There shall be no reimbursement for any NO SHOWS, SHORTENED LENGTH OF STAYS or EARLY DEPARTURES after check-in. Full payment shall apply according to the dates that the reservation was made.
ii) Cheong Fatt Tze- The Blue Mansion is not responsible for scheduled flight or ferry cancellations. As such, no show charges shall apply.
Changes to Reservation
Any request to change a reservation must be made in writing. Cheong Fatt Tze- The Blue Mansion shall endeavor to accommodate booking changes however, this shall only be granted should the request be received 7 days or more prior to the scheduled arrival date and shall also be subjected to the availability of the room type required.